Thank you so much to everyone who came to community meeting #2 for the Grand Meadow Park concept plan on May 20th! Austin Parks Foundation was there presenting the designs created so far based on the first round of surveys with our community. The two designs were examples of more developed and lesser developed plans for the park. The next step will be for our community to do the next survey in which we can choose which layout we prefer and which amenities we would like in the park.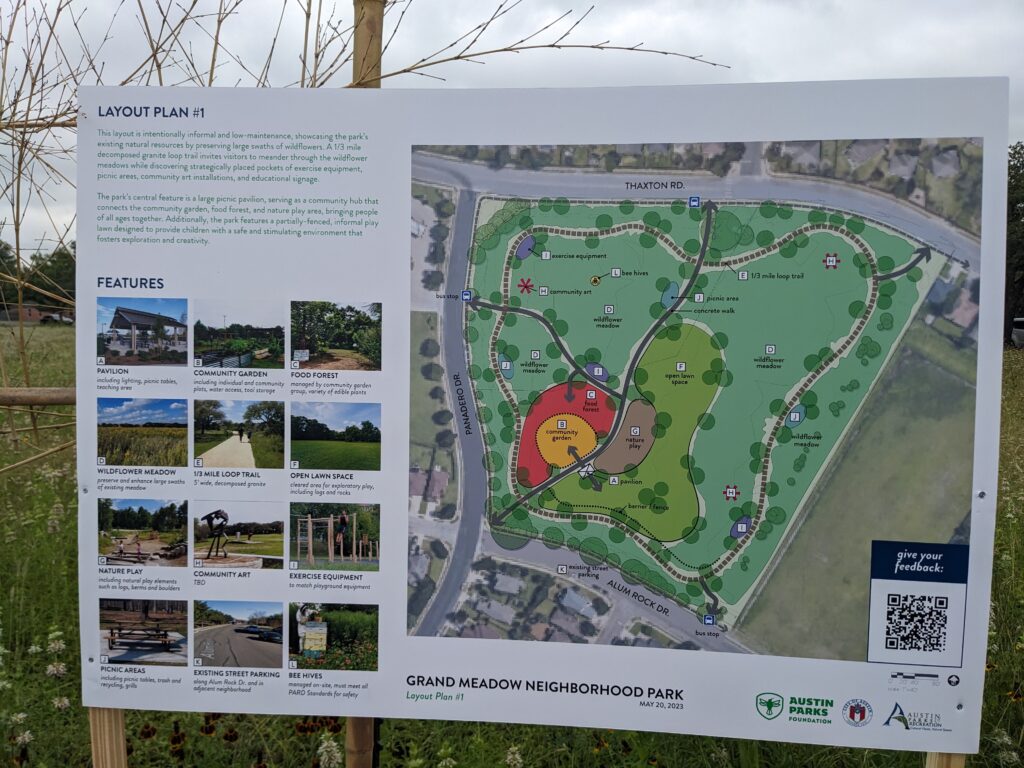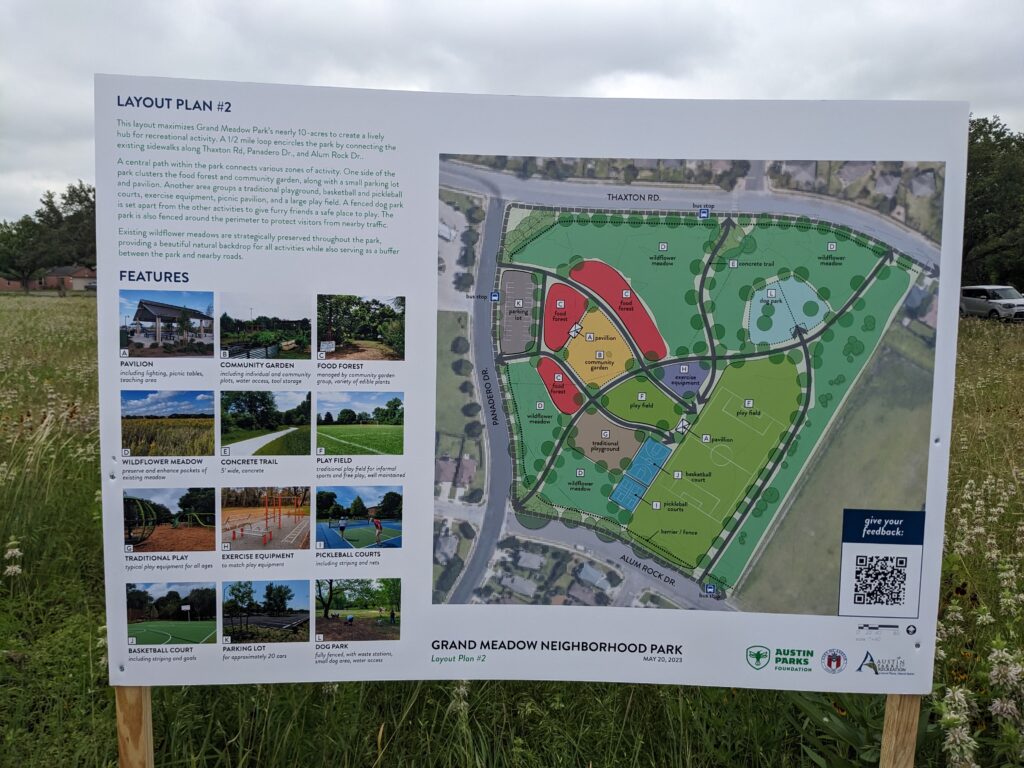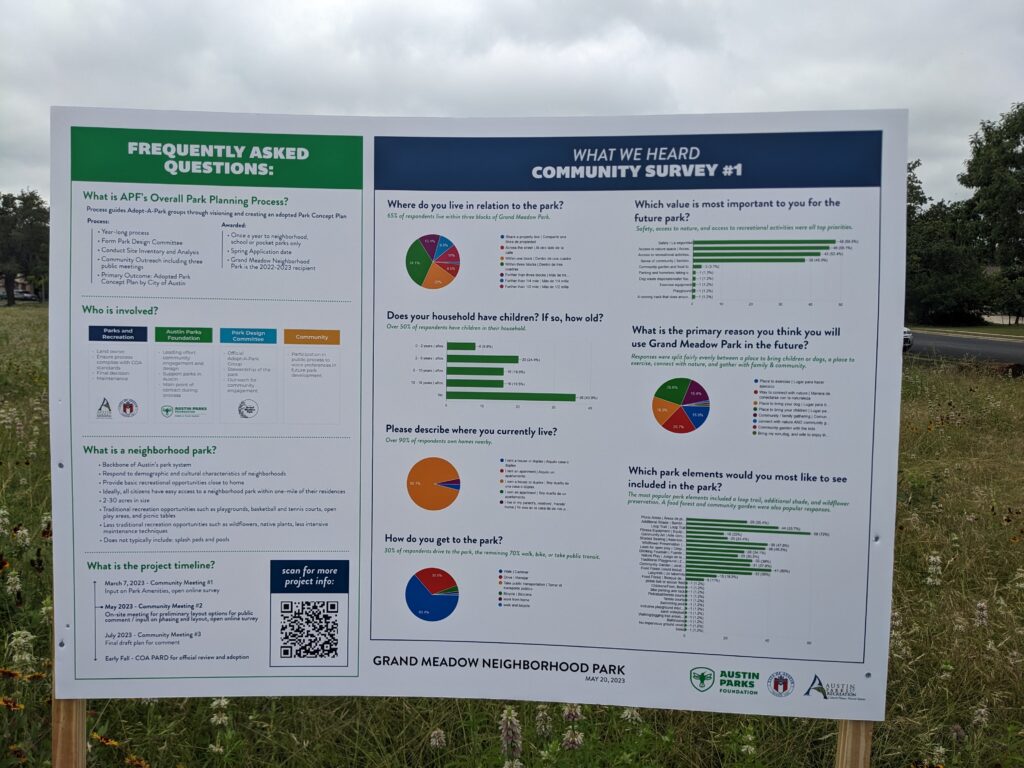 Austin Parks Foundation will take the feedback from this second survey and then create the final design based on the responses. There will be a third community meeting to give feedback on the final design before they make the final changes and submit to the city. The final step will be for the Austin Parks and Rec Department to review the park plan for feasibility and suitability for a neighborhood park. When the Community Activated Park Plan (CAPP) is approved then we have the green light to apply for grants and start making plans for building the park! It can take a year for the water to be installed for the community garden and food forest so that may be the main time constraint for that project but we can begin sheet mulching and improving the soil in the areas where we will grow food!
Another huge thank you goes to Austin Parks Foundation for doing this vision plan process with our park! We know they have put a lot of time and effort into surveying and making the designs. Much gratitude also goes to District 2 Council Member Fuentes. You are always supportive of our project and our community and we love hosting you at our events. And a thank you goes to Doug Martin for bringing the Cherokee games. We enjoyed playing a few rounds of chunky and having a blow dart demonstration with your blow darts made from the thistle from the park!
You can find more information from APF about the project on their website:
https://www.austintexas.gov/GrandMeadowPark
Please fill out the second survey when you have a few minutes! We appreciate all of the input from our community! The second survey will be available until June 26th: 
Survey #2 (english)
Survey #2 (spanish)